Dr. Belma Maruflu received her Doctor of Dental Surgery degree from the University of Nebraska Medical Center in 1999.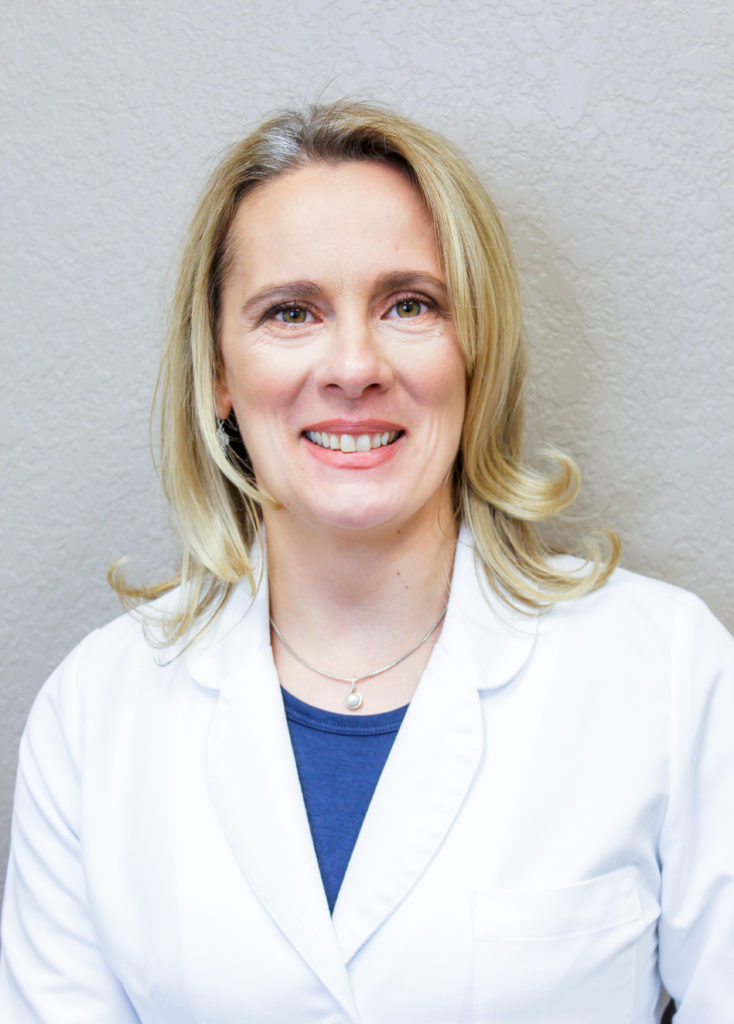 She completed a 2-year residency program in Craniomandibular Disorders in 2006. She also completed two mini-residencies, in TMD/Orofacial Pain and Sleep Medicine, at the UCLA Orofacial Pain Center. She is board certified by the American Board of Orofacial Pain, and is one of less than 250 doctors in the United States certified by this board. Dr. Maruflu is a Fellow of the American Academy of Orofacial Pain.
She moved to Tucson in 2006, and continued practicing full-time treating patients with temporomandibular disorders and orofacial pain exclusively. She is dedicated to her specialty, is actively involved with the American Academy of Orofacial Pain, and stays informed and contributes to the latest research and treatment modalities in this field.
She started her own practice TMJ Care in 2019 and is committed to providing the most advanced and specialized care to her patients. She has a proven track record of success in treating patients with Temporomandibular Disorders and Orofacial Pain because of her comprehensive and specialized education, experience, and because she truly cares about each and every one of her patients.
Dr. Maruflu's Care Philosophy and Mission
My Care Philosophy and Mission are to serve my patients utilizing the combination of my expertise, core principles, and beliefs.
I treat my patients like I do my family: always with compassion while devoting my full attention.
I always do a comprehensive exam, and necessary testing, to properly diagnose my patients.
I believe in providing my patients with conservative, less invasive treatment plans to promote healing and lasting well-being.
I actively listen to my patients because open communication ensures I understand my patients and aids me in diagnosis and treatment.
I am determined to improving my skills to match the latest research, innovative and most advanced treatment options, integrative health approaches, and wellness services in order to serve my patients with top of the line care.
I want my patients to be educated about the condition they have. I spend the time to explain what they need to know and answer any questions they may have.
I ensure my patients understand how important their condition and path to healing are. I am committed to being continuously involved in the management of my patients' conditions in order to achieve healing, health, and optimum well-being.
Elma Mangen
Front Desk Coordinator
Elma Mangen was born and raised in Tucson. Professionally, she has been in the health field since 2006. She has first done medical billing for neonatologist and has also worked in the pain management practice. She has been happily married for 32 years to her husband Bob, has two wonderful sons, an amazing daughter in law and two fabulous grandchildren. Her hobbies are traveling around the world and spending time with her grandchildren. She also has been an incredible softball pitcher and had an opportunity to play professionally when she was in her early 20s. She has been the backbone of TMJ Care since the very beginning.
April Magallanes
Clinical Assistant and Lab coordinator
April Magallanes has been with Dr. Maruflu since she started TMJ Care. She was born in Pasadena California. She moved to Tucson in 2006. April graduated from Marana High School in 2017 and from Tucson Dental Assistant School in 2018. Some of her hobbies are hiking, dirt biking and swimming. Her long term goal is to become a dentist.